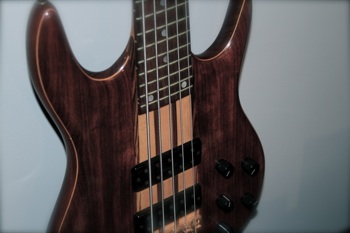 Over the past 3 years, Guitarmann has helped hundreds all over the world play guitar! With a new year comes an exciting extension of Guitarmann to help even more people play music!
We are currently in full force recording lessons for a brand new Bass Guitar series. These lessons will start at the very beginning of understanding bass and progress in to easy-to-understand lessons about how to play virtually any song that exists. They'll then move into lessons on how to create riffs, play scales, and more!

Bass has a lot in common with guitar, so it's a natural shift if you're looking for something new. It's also a great instrument to get into music, because it's one of the easiest instruments to understand.

Although guitar is my primary instrument, I've been playing bass for well over 15 years! It's an incredibly fun instrument to play and a new challenge. I'll take just a few short weeks off from weekly lesson updates to focus on this series, but those will be back in full swing very soon! As things shape up with this series, I'll keep you posted. Keep playing, and make 2013 your best year yet on guitar!

--Stephen