One-on-one Zoom lessons with Stephen!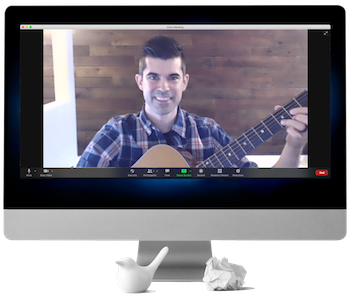 There is nothing quite like personalized help, and these lessons will help you get through any sticky spots and even help you learn something in particular.
Before you schedule your personalized lesson, please consider the following:
1. You must have Zoom installed and working on your computer. After your event is scheduled, you will receive an email with a link to join.
2. If you have a song you'd like to learn, please contact me with the YouTube link of that song before your lesson.
3. Be prepared to jump right into the lesson. I have 35 minute slots available, which is enough time to have a very brief time to chat and then jump right-in to your lesson. Please be aware that the time may have to be concluded one we reach the time limit.