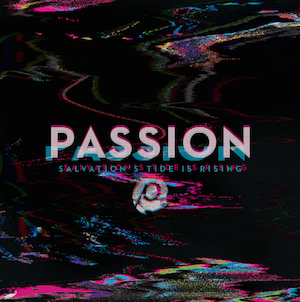 Check out all of the free exact studio charts from the Passion 2016 album "Salvation's Tide is Rising" in both Nashville Numbers and regular chord charts. The album features artists such as Davis Crowder, Kristian Stanfill, Chris Tomlin, Matt Redman, Christy Nockels, Brett Yonker, Melodie Malone, and Jimi Cravity. You can buy the album here on iTunes. (These charts are a personal interpretation of the songs intended for education only).
01 "Salvation's Tide"
Kristian Stanfill
This is a medium-paced song with a driving / power feel that has a straight forward chord progression.
02 "My Victory"

David Crowder
This song has a minor chord focus in the verse and has a powerful chorus with a few quick chord changes.
03 "Remember"
Brett Yonker | Melodie Malone
This song was a highlighted at the conference, with a simple melody and lots of one beat "passing" chords.
04 "God and God Alone"
Chris Tomlin
This is a classic sounding Tomlin song with an acoustic beginning and a very singable melody, perfect for congregations.
05 "Simple Pursuit"
Melodie Malone
This is beautiful song in 6/8 that has a "Bethel" feel, and elements that you'd hear in a movie-soundtrack.
06 "I Turn to Christ"
Matt Redman
This is song of dedication and moving forward that has a classic Redman feel. It's very easy to join along.
"Your Grace Amazes Me"
Christy Nockels
This is a slower song that starts with piano and a simple vocal and turns into a powerful ballad.
08 "All We Sinners"
David Crowder
This song has folksy twist with dramatic "up and down" dynamics and still maintains a simple chorus.
09 "Surrender"
Jimi Cravity
This loop-heavy song with little more of a CCM pop feel and could be used in a variety of settings.
10 "Good Good Father"
Kristian Stanfill
This is remake of the popular song with a pervasive signature lick throughout and several loop elements.
---
Watch the Free "How Studio Charts Work" Video Lesson