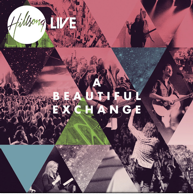 Hillsong's new album, "A Beautiful Exchange (Live)" was recently released, and if you haven't heard it yet, you're missing out! Check out the album on iTunes and then download the charts for free right here!
Download Album Number Charts eBook

Individual Charts

The Greatness of Our God (Live)
Please note that these charts are chord progression charts only, which do not include lyrics or melody lines. Each chart is a personal representation of a song, created by listening to a song and has not been derived or copied from any published material. These charts are completely free to the public and are only intended for private study, scholarship, or research. If your intentions are otherwise, please do not proceed further into the list of charts.

Album artwork is (c) Hillsong
and used only to promote album's purchase

Watch the Free "How Studio Charts Work" Video Lesson